New features
Edit zones in browser
Zone manager and editor are now available in the web browser. It is no longer necessary to install the Windows client to update and manage the zones.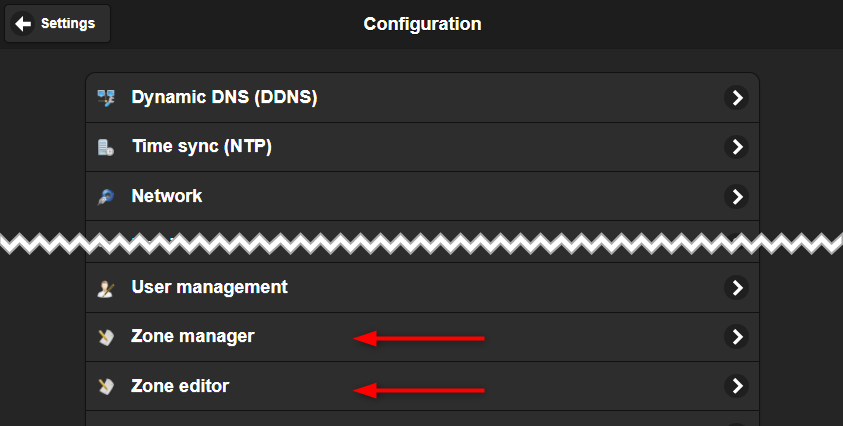 Use the Zone Manager to:
Create and name the zones
Set background image and icon
Define the scaling of the buttons
Auto generate zones
Not yet available in version 4.3.0.0: import Trikker file.
Remember to Click Save when you leave the screen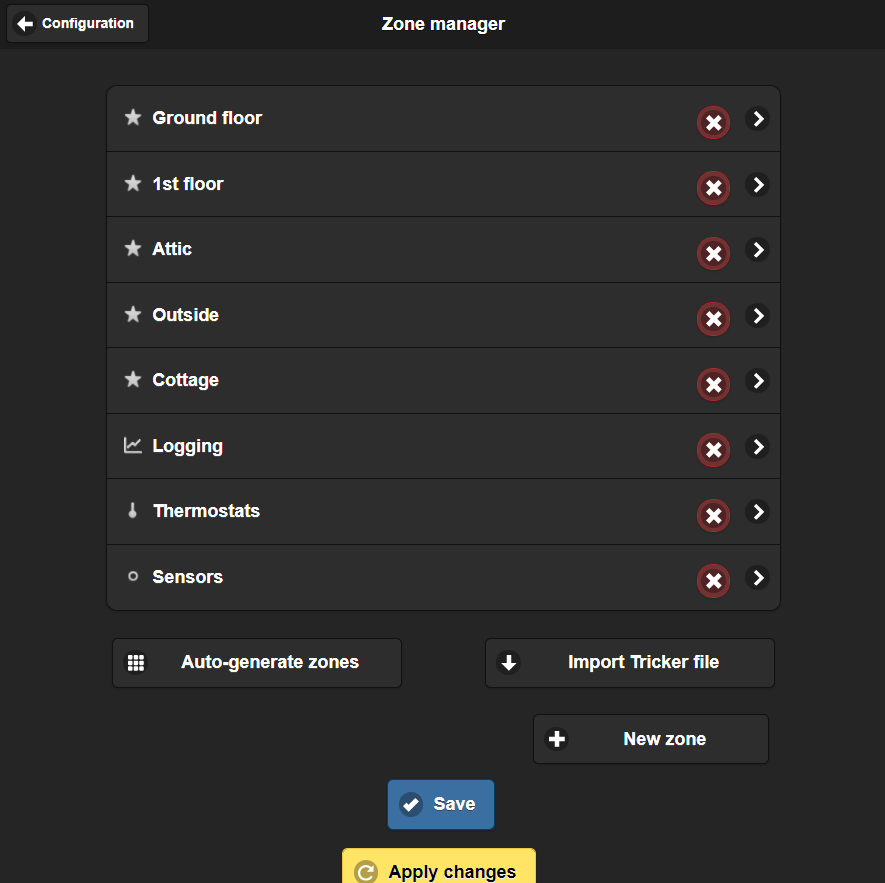 Use the Zone Editor to add and organize buttons on all the zones at once:
Select the zone to edit on the bar at the bottom, click the button MORE to go to zones that are not visible by default (1)
Add buttons by right clicking the area to open the button selector (2)
Drag buttons to the desired place (left mouse button)
Right click an item to pop up the menu to adjust the items display (3)
Remove buttons via the right click on a button
Click Save to save changes intermediately
When done, click Save and click Apply Changes when you are done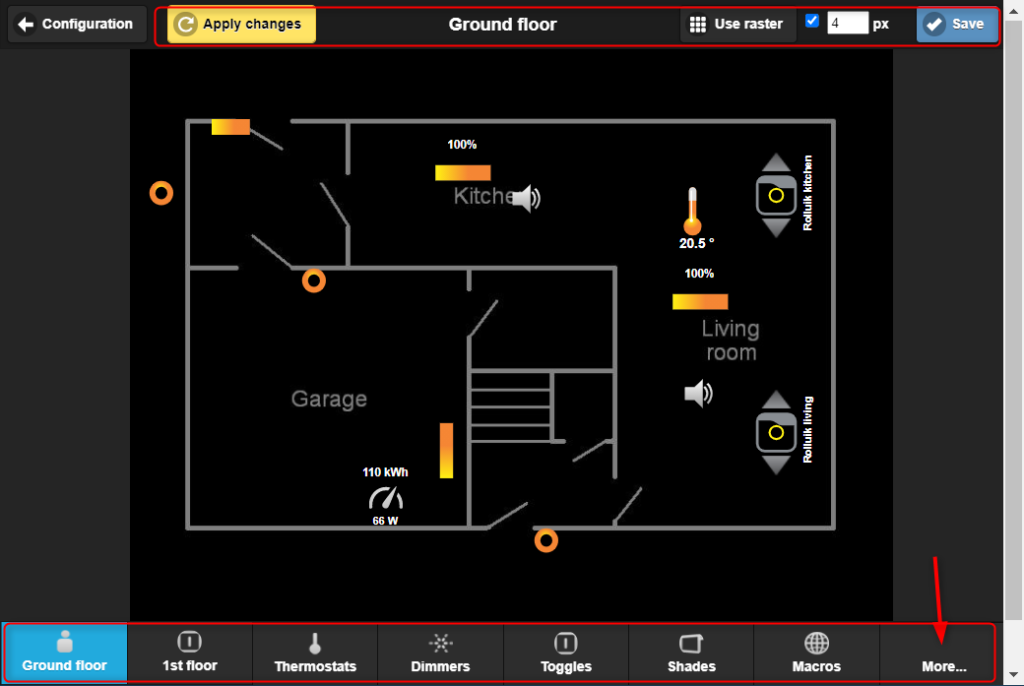 Your feedback matters!
Since this is a new way of working, we would like to hear your feedback on how you experience this new way of managing zones!
New Velbus modules
This version now supports the new Velbus modules:
And the new version of existing Velbus modules:
Bugfix
Improved stability of connections to Home center server
Improved stability of the Home center server itself (in some occasions it must be restarted after 2 weeks, or a month)
Windows setup, for the Home center Windows client, now works again for Windows XP and Windows 2009 touch panels
In some situations the buttons were not on the correct place on the screen in the Android app and through the Web browser