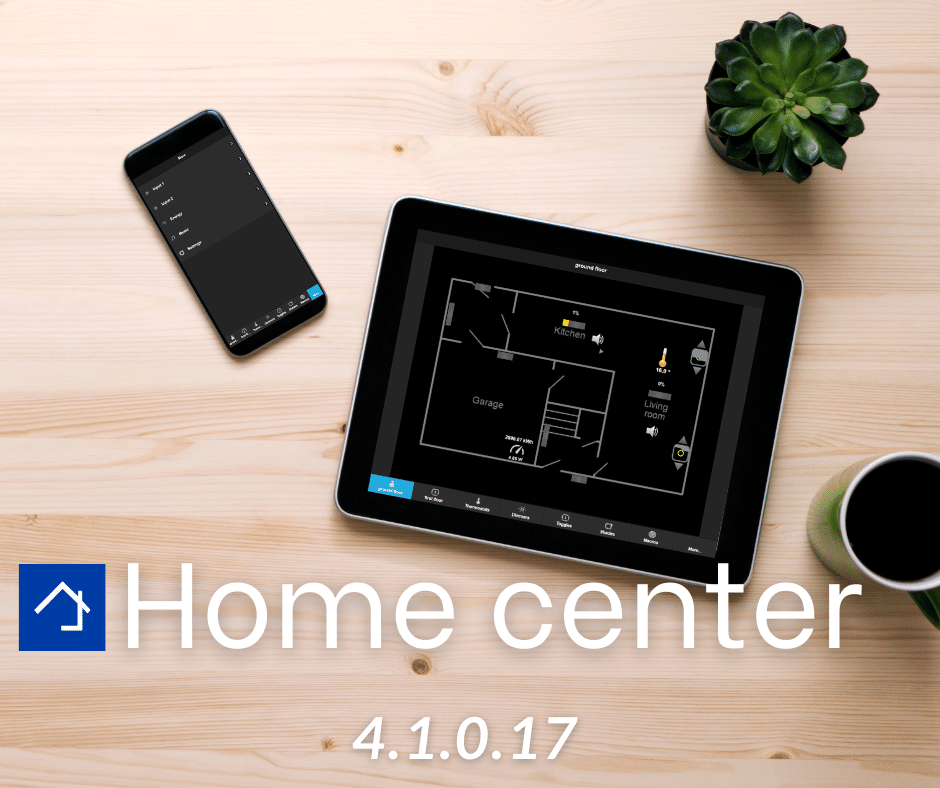 This version creates bad back up files. please update to 4.1.0.19!
Breaking change!
In this version scaling issues in the different clients were resolved!
If you made special modifications to a zone to tweak the scaling on a iPad or Android, you may need to correct the location of the buttons!
iPad app
For the iPad app: there was a scaling issue, so the buttons weren't on exactly the same location as in de Android app and Windows app. This is resolved.
Android app / webbrowser
Scaling of screen: now always fits to the center of your window, vertically and horizontally
In the configuration, to better reflect there actual function:

Update button is now called Save
Reload configuration is now called Apply changes
Windows app
Scalling issue solved when setting a background with a different ratio then 4:3
Improved logging information in the about, and in the right bottom corner
Small UI improvements
General improvements

For Luxom the IP address of the DS65L is shown.
HISv2: An occasion crash could occur so the Home center was no longer running on the module (it was caused by network changes which messes with the operation system)
The manuals on the module are updated
When Home center restarts, now a correct 'up time' is shown on the status page
The Time sync page (for putting the time on the bus – Velbus only) is more intuitive
Removing Old Components sometimes did not work (in a situation where a SD card is plugged in for logging and the simulator)
The Presence SIMULATOR can be activated and deactivated via the Logic module!
The logging info by the Logic module should be more readable and more info is added to help better build the rules.
In the logic module: the number of available rules and number of used rules is shown.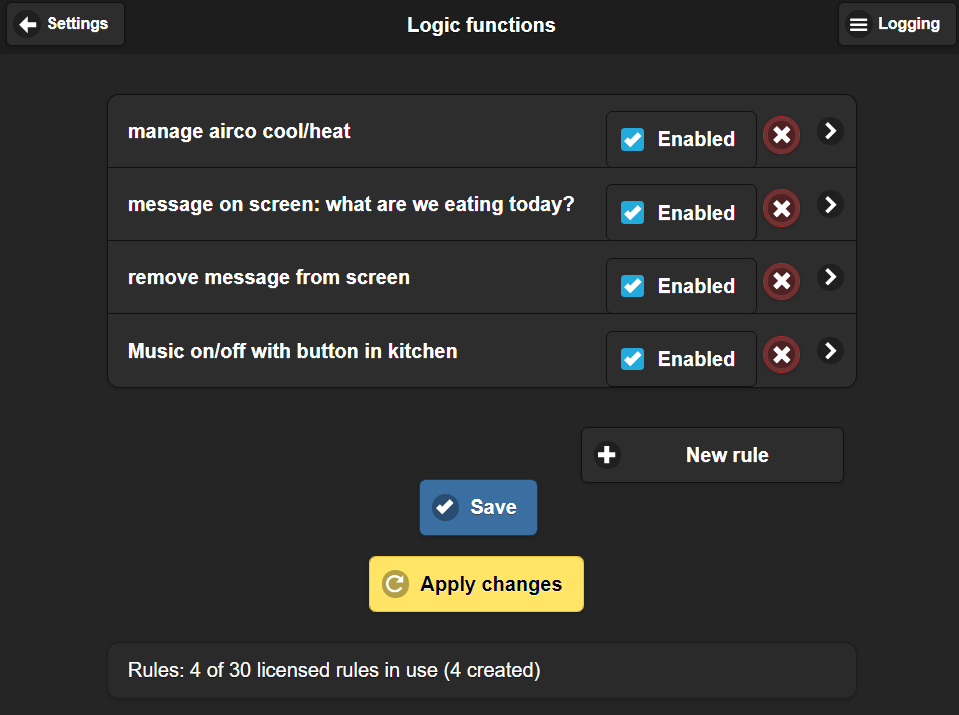 2N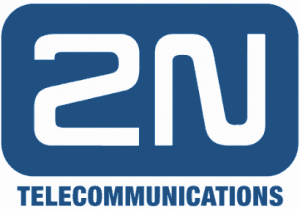 Better stability for 2N intercoms (connection could get lost after aprox. 30 days)
Velbus

Sometimes messages for OLED screens weren't shown
Set time to bus page layout is more intuitive
Closing note
This intermediate version holds some smaller improvements. We publish this version before releasing the next major new features we have been working on the last few months