Home center Discovery for Windows
Download: Discovery tool
Discovery tool do detect the Home center module (HISv2 or VMBHIS) in your home network.
The Home center module is detected automatically in your network through UPNP. However, previous version of Windows do not recognize this by default. So this tool is not really required.
Start the tool and select the Home center server that appears to load the web interface of the Home center module.
---
HC Discovery in for Android devices
Detect the Home center module in your home network. Follow the video to learn how to add a link to Home center on your phones desktop.
HC Discovery in the Google Play store
---
Home center for iPhone, iPad
The Home center app for your iPhone or iPad: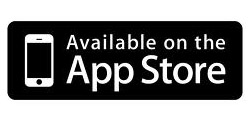 ---
Home center client
This is the software to operate and configure Home center (Windows).
Newest version
As from 2017 we stopped providing the downloads of the clients since now the correct client will automatically download and install on your PC.
The software in the correct version is directly downloadable from your Home center module from the settings page available through the web pages.
Please always use the client with the same version as your Home center server.
Note for dealers: you can install multiple versions of Home center next to each other to support your customers!