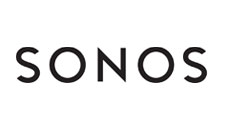 Home center locates and adds Sonos and music devices based on the Frontier Smart Technologies chipset!
What can you do in Home center with music devices?
Start and pause the player
Navigate through the current playlist
Set volume
Control the mute!
No need to open the Sonos app or other music app for a quick mute when the phone is ringing!
Wait… there is more!
You can also program Home center to operate the music devices via physical buttons anywhere in your house. By using the Logic module you can link any of the buttons to the functions PLAY, PAUZE, STOP, VOLUME UP, VOLUME DOWN, PREVIOUS SONG, NEXT SONG.
With Velbus OLED panels you can even make the text of the Radio station or Music tracks your are listening to appear on the OLED display!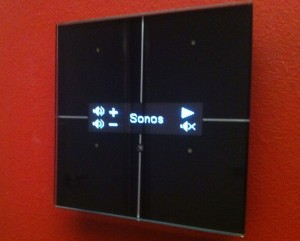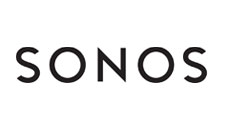 Sonos is a well established brand for wireless multi-room audio solutions for your home.
Are your Sonos products supported by Home center? Up to today, all Sonos devices are well detected and integrated with Home center!

Frontier Smart Technologies is a pioneer in technologies for digital audio and the market leader in DAB/DAB+ radios and SmartRadio solutions. Powering over 50 million devices worldwide,  Frontier provides a range of radio chips and modules, from turnkey entry-level solutions to sophisticated, highly configurable options, to leading consumer electronics brands.
Some brands which have the Frontier Smart Technologies chipset:
SONY
ONKYO
DENON
PHILIPS
Harman / Kardon
BOSE
JVC
Pioneer
Hama
JBL
Marshall speakers
ROBERTS
… find out more at the Frontier Smart website
Do you have audio solutions and you want to find out if they are supported by Home center?

To find out if your music devices will be recognized by Home center: if it can be operated via the Undok app, you can operate it via Home center!
Home center integration
No license upgrade is required, this functionality is part of
How?
The music devices are detected at start up of Home center. Restart Home center services if you add more after starting to use Home center. They will become available in the list of components to in the Zone editor, to add to your zones and in the Logic module to start building rules with them!