When a new version is available, you see this notification at the bottom of the login screen: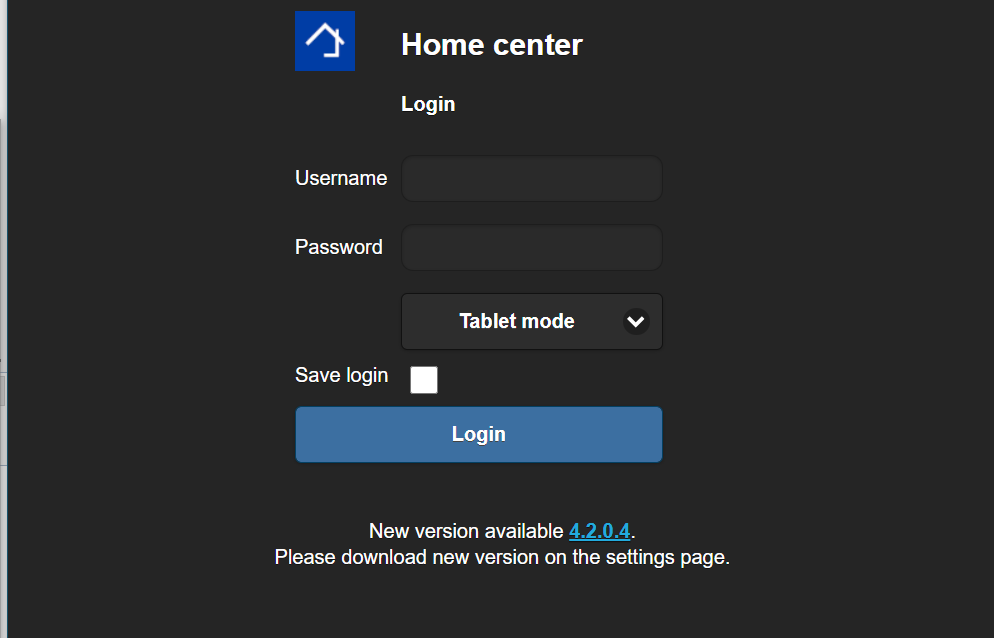 The blue link will take you to the Home center website with info on the available update.
To update the module: login and go to settings / Advanced: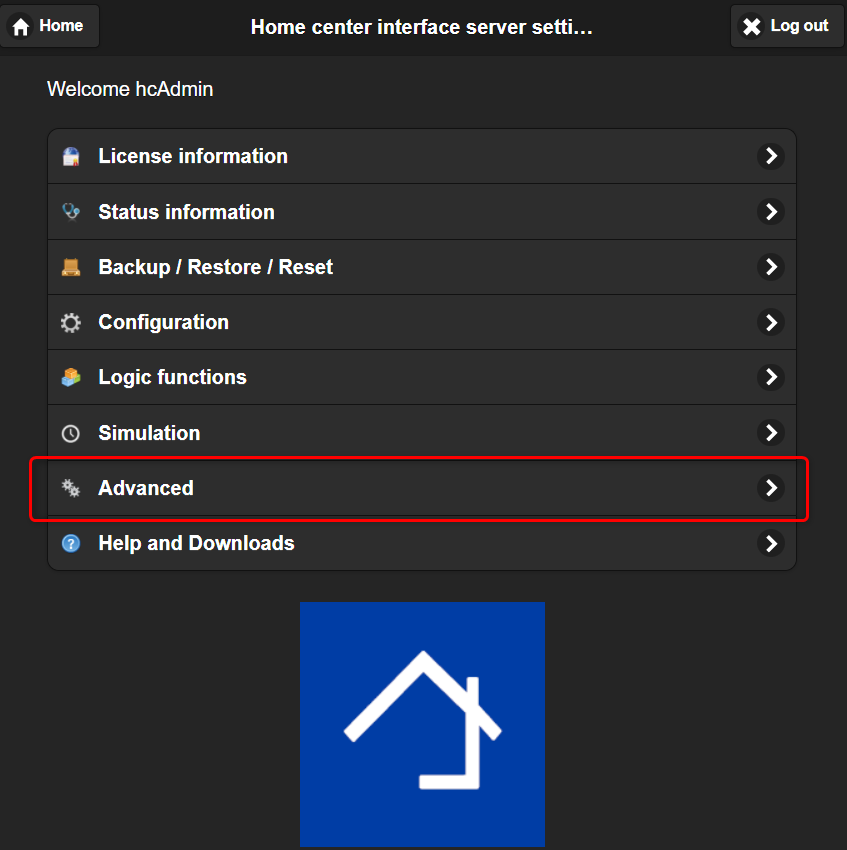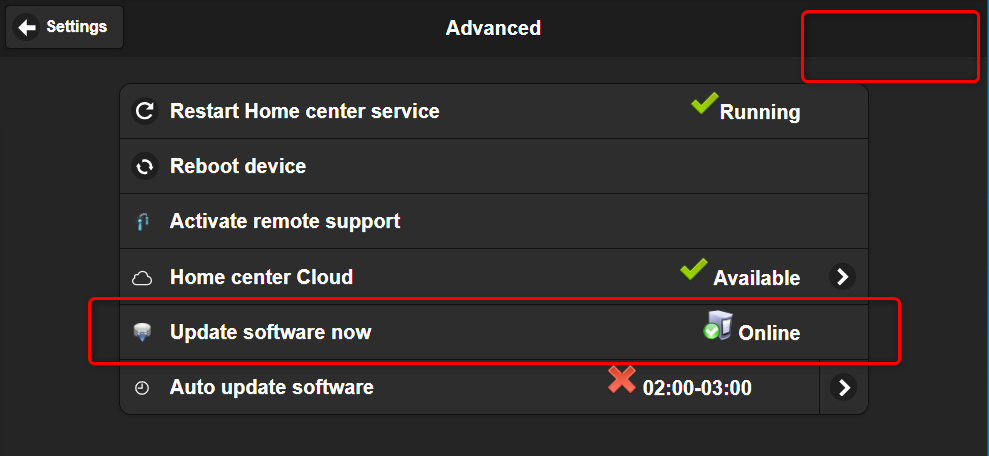 Click Update software now. Progress of the update is visible in the upper right corner.
After a few minutes the update is ready and you are ready to start using it.
Update Home center App (iPhone / iPad / Android smartphone / tablet)
The App store / Google play store will notify you when a new version is available.
Update the Windows client
When you start the Windows client this pops up: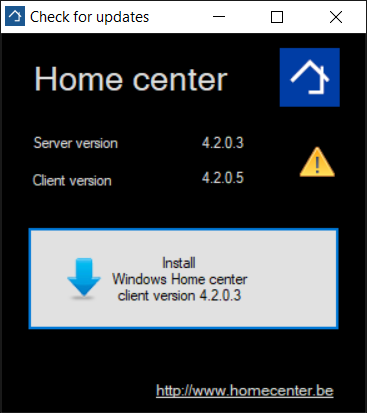 Click the large grey button to download and install the correct version.
Check that the firewall and virus scanner don't block the application.
Unable to update to a new version?
Notice the info at the bottom of the screen: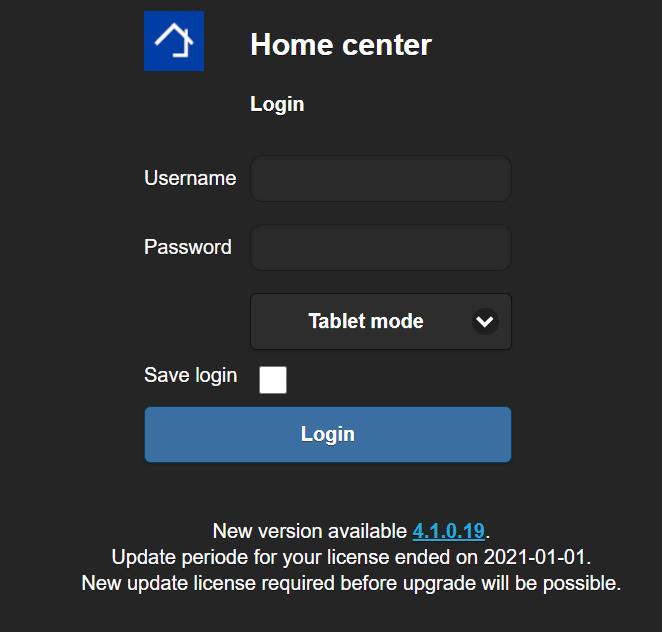 Update period for your license ended on ___
New license required before upgrade is possible
This means the update period for your license has ended. You can keep using the current version.
If you do want to update, please purchase a license renewal through our web shop or via your dealer.